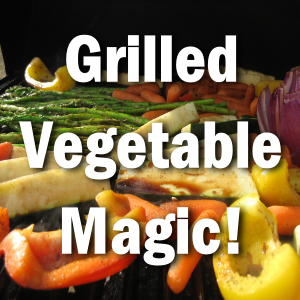 Grab the magic book that will help you know the tips and tricks you need to know in order to cook fabulously delicious vegetables on the grill!
Eat Healthier from the Grill
Impress your Friends and Families
Cook Complete Meals on the Grill
Enjoy Vegetables Like You've Never Enjoyed Them Before
Enter your email below and I'll send you the MP3 of my new Kindle book, Grilled Vegetable Magic, along with my Secrets of Grilling Corn on the Cob report.
Don't grill again without hearing how you can cook delicious vegetables on the grill and see exactly how to grill corn on the cob!